28.07.2017 - 30.07.2017
LAKE OF CHARITY 2017
Ein Wochenende voller Spaß, Sonne, guter Beats, atemberaubender Luftakrobatik und sportlicher Action. Rund um den Gerstreitteich in Saalbach Hinterglemm wird auch 2017 das Lake of Charity zu einer unglaublich erfolgreichen Veranstaltung werden, deren Reinerlös bedürftigen Familien zu Gute kommt.
Info: http://www.lakeofcharity.com
Dazu passt
Kona stellt sein neustes Trailbike vor: das...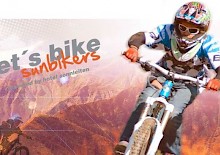 Das ultimative Sommerangebot der Sunbikers für Bikebegeisterte von 9 bis 15 ...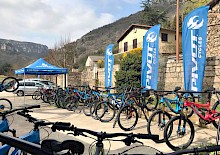 Testet die neuen Bikes von Pivot Cycles – quer durch Europa!