VIDEO: ROUGH AF 2
Jordie Lunn ist zurück! Und in seinem neuen Video "Rough AF 2" zeigt er uns noch mal, wie man geile Jumps, Style und Gelassenheit kombiniert.
Damit er nicht nur cool aussieht, sondern auch noch safe unterwegs ist, hat sich Jordie den Kali Shiva 2.0 Carbon Fullface aufgeschnallt. Leicht und stabil, genau das richtige für Abenteuer im Wald. Bald auch bei uns in Deutschland erhältlich!
Ähnliche Artikel
Video: Wir hatten das Nicolai "Argon Low Fat" mit 27,5" Reifen im Test!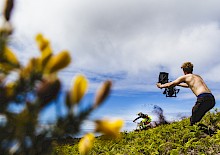 Clay Porter und Brendan Fairclough werkeln schon seit...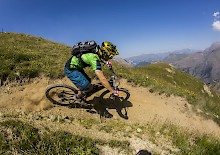 Return of the Big Bike: Rock Shox kommt mit überarbeiteter "Lyrik" ...