Pumptrack and Backflips in the Disco
Joost Wichman & Twan van Gendt wissen, wie man einen einzigartigen Event auf die Beine stellt. Der früherer Mountainbike World Champ Wichman und der Olympische BMX Finalist van Gendt installierten einen modularen Bikeparkitect Pumptrack in einem Club. Über 70 Fahrer verschiedener Bike Disziplinen fightenen gegeneinander. Doch Fahrer wie Noel Niederberger (DH), Martijn Jaspers (BMX racing) oder Desmond Tessemaker (Masters of Dirt) konnten das junge BMX Talent nicht stoppen. Niels Bensink, Mitglied des National Olympic Talent Team, holte sich den zweiten Sieg in Folge.
Ähnliche Artikel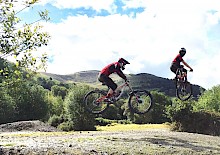 Madison Clothing präsentiert Mountain Biker gegen Strassenfahrer, wer ist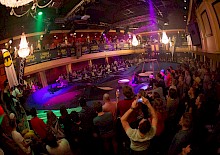 Nach Pump Battle Stops z.B. in Berlin, London, Riva, Willingen...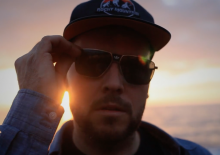 DH Altmeister und Rocky Mountain Fahrer Dennis "Düse" Stratmann hat uns etwas