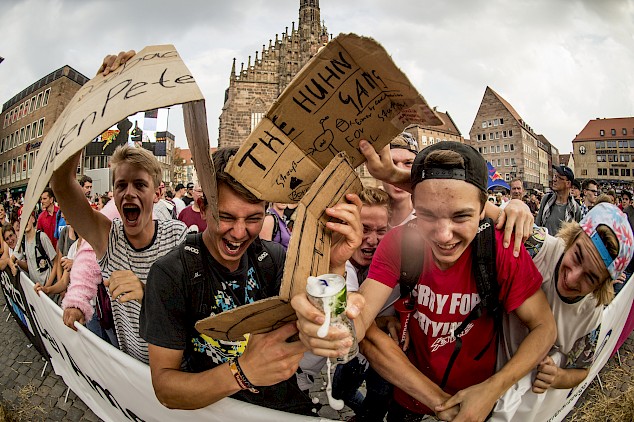 VERLOSUNG: AB IN DIE FANZONE BEIM RED BULL DISTRICT RIDE!
Was gibt es geileres, als bei einem Slopestyle Event wie dem Red Bull District Ride am Start zu sein? Richtig: in die Fanzone dürfen!
Wir verlosen 2 x 2 Tickets für die Fanzone bei dem Slopestyle-Event der Superlative in Nürnberg! Ihr dürft mit eurem besten Kumpel, eurer besten Kumpeline, eurem Lover, eurem Schaffner, eurer Mathelehrerin oder von uns aus auch mit eurer Mutti direkt ans Geschehen! Klingt cool? Finden wir auch. Was ihr machen müsst, um die Tickets zu bekommen? Ganz einfach: schreibt uns bis zum 23. August, warum ausgerechnet ihr die Tickets verdient, euren Namen, eure Telefonnummer und eure Email-Adresse an win@mtbrider.de, damit wir euch anmelden können. Und das bekommt ihr:

Ihr akkreditiert euch vor Ort in der Fanzone mit Name/Ausweis und erhaltet euren Fanzone-Pass
Fanzone-Pass für das Finale des Red Bull District Ride (02.09.) mit direktem Zugang in einen separaten Bereich im Big Air District
Close to the Action: Beste Sicht auf das Highlight Obstacle des Red Bull District Ride
Close to your Stars: Direkt neben der Riders Zone / Meet & Greet mit ausgewählten Fahrern
Money can't buy: Limitierte Stückzahl und Exklusives Special für ausgewählte Fans
Special Treatment: Lounge, Bar (Free Drinks), Red Bull District Ride Goodiebag
Also! Macht euch Gedanken und ran an die Tasten! 
EDIT: Die Gewinner sind gezogen und benachrichtigt, wir danken euch für die rege Teilnahme! 
Ähnliche Artikel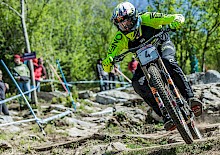 Greg Minaar, Downhill Shooting-Star aus Südafrika, und...
Wer erinnert sich nicht an "LOOK AT THE TIME!!!"? Hardcore Kommentator Rob ...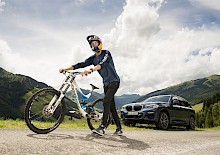 Slopestyle Pro Martin Söderström hat sich von BMW herausfordern...